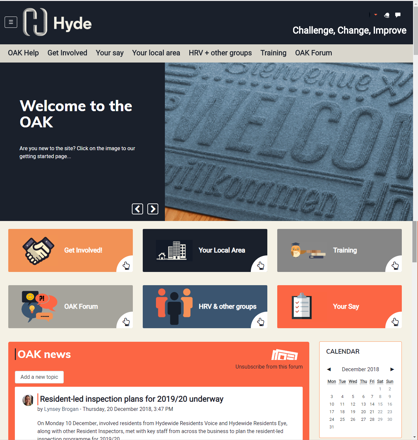 The OAK is our award-winning online hub, a place where our engaged resident community can access information and consultation opportunities. They can also chat with each other via forums, live chat and online meetings. All from the comfort of their own home, via a PC, tablet or smartphone.
Resident groups have secure areas to access online documents for paperless meetings, and group discussion boards to carry on their work together online.
We have now launched our new career development training area which is free for residents.
You do need to be a Hyde resident (either a tenant or named household member) to have a full account and take part.
To register your interest in joining the OAK, complete our simple online form. You will then be contacted directly with your log in details.
Alternatively please contact us via email at residentengagement@hyde-housing.co.uk. You will need a valid email address to access the site.