We work in partnership with our customers to scrutinise and improve our services. Through consultation and surveys, we know people would like to see a little more detail, relating to performance across all our areas. 
We've put together some stats around these four key areas:
One of our customer engagement volunteer groups is called Customer Voice. See minutes from previous meetings, observe a meeting, or even become a member of Customer Voice.
Or sign up to The Oak, an online platform created by us, where our resident community can take part in discussions about services and consultation opportunities.
Visit our Customer Involvement page and check out all the ways you can take part.
Find out how we measure customer satisfaction.
Performance highlights 2020/21
Overall satisfaction
84% overall service satisfaction
Repairs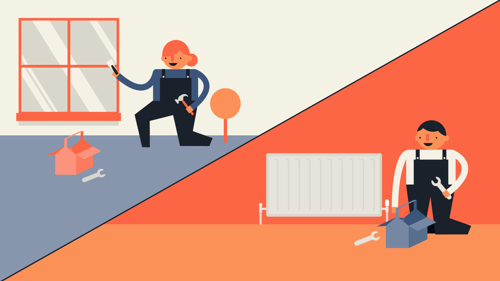 83% satisfaction with repairs service 
122,000 repairs completed
Stock investment improvements to 1,407 homes, costing £29.1m with 89% satisfaction
100% Decent Homes compliance
66% of our homes are Energy Performance Certificate band C or above
Routine repairs completed within target (PDF, 275KB)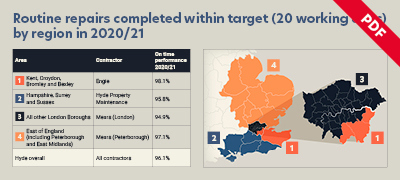 Homes for customers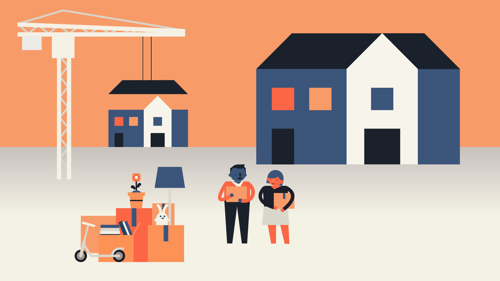 1,432 homes let to new customers
90% satisfaction with letting
We started building 1,926 new homes
We completed 687 homes
Support for customers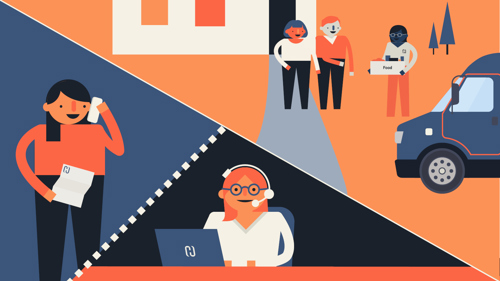 1,552 customers received financial advice
£3.5m secured towards rent payments on behalf of customers
£1.5m awarded in Hyde Charitable Trust grants
70% satisfaction with our ASB service
30,000 welfare calls to vulnerable customers in first lockdown
7,465 food parcels delivered
1,100 staff hours redeployed to support customers
Listening to customers
Through surveys, 15,472 customers provided feedback on our services
3,000 customers took the time to get involved with shaping our services
We responded to 1,174 customer complaints
55% of customers were satisfied with complaint handling
Do you have ideas about any performance information you would like to see published here or how you would like to see it presented? If so, there is an opportunity to influence this. Please email: customerinvolvement@hyde-housing.co.uk