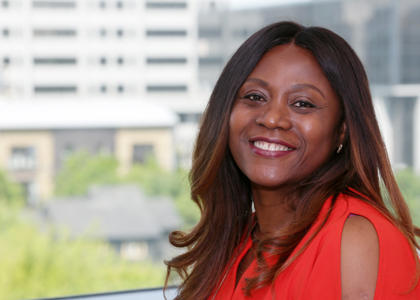 Chair of the Remuneration and Appointments Committee
Elsie is a Managing Director and the Global Head of HR for the Treasury and Trade Solutions business at Citibank. Prior to this role, she was the Global Talent Manager for Citi's Transaction Services High Potential Talent Program, a role she commenced in January 2012.
Elsie is a seasoned HR professional with experience in a variety of sectors including financial services, research and pharmaceuticals. Prior to joining Citi in July 2010, Elsie worked as a Senior HR Manager for Fidelity International, and was HR Director for Market and Opinion Research International (MORI) for 5 years. Prior to that, she was Associate Director, HR for Quintiles international, one of the world's largest pharmaceutical research companies. 
Elsie is an accomplished Executive Coach and is on the Citi's Coaching Faculty for EMEA. Elsie is the Co-Chair of Citi Roots, a Diversity Network for Black and Ethic Minorities in Citi London. She speaks at a number of Career Conferences and has consistently been named in the FT/EMpower Top 100 Ethnic Minority Executives List.
Elsie holds a Bachelors degree in English and Linguistics and a Masters Degree in Human Resources Management. She is a Fellow of the Chartered Institute of Personnel and Development and a member of the Association of Coaching (UK). She lives in Surrey, UK with her husband and two sons.