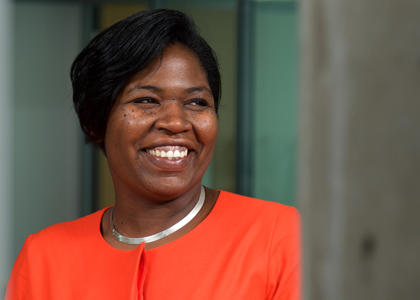 Interim Group Director of Housing
Chyrel joined Hyde in May 2012 as Director of Resident Services for the East region and working up to Director of Resident Services across all regions, before taking on her present role of Interim Group Director of Housing in April 2017.  She is responsible for delivering a comprehensive service to Hyde's customers, providing quality housing management and first class customer care.  With Look Again, Hyde wants its residents to experience easy to use landlord services, with staff being proud of our accomplishments.
Chyrel has worked in housing for over 16 years, with experience in both Local Authority and Housing Association settings.  Chyrel has held several senior leadership roles across three G15 housing organisations, where she has driven improvements in the standard of service across the housing management services.