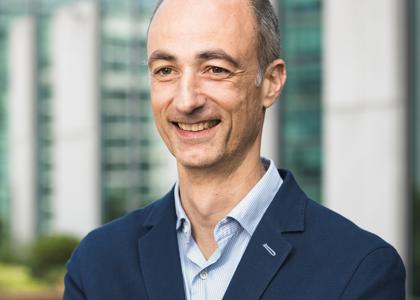 Chief Information and Data Officer
Stephan Lavollee joined us in July 2020 from VIOOH, a start-up company that provides specialised digital advertising.
Stephan brings to Hyde a wealth of knowledge in technology and digital change having previously been IT and Digital Transformation Director at the international advertising company, JCDecaux.
He started his career in France in IT roles for different organisations including ALL4IT and Aegis Media, before moving to the UK in 2007.