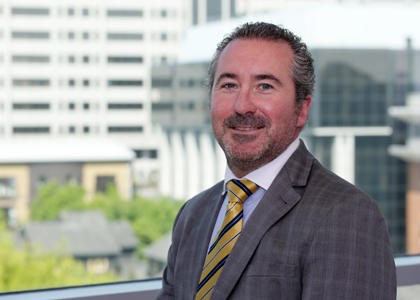 Interim Chief Property Officer
Mark has been involved in construction, maintenance, compliance and asset management for more than 30 years, and has spent his career driving business transformation and commercial growth.
He joined Sovereign (formerly Spectrum), and quickly established himself as an Operational Director, leading Spectrum Property Care which remains one of the few direct labour organisations (DLO) to successfully deliver repairs and maintenance activities for internal and external clients. Mark moved to VIVID (formerly First Wessex) as Executive Director of Property. 
Mark's motivation is centred around his desire for activities to improve. He has successfully applied this to winning RoSPA awards, gaining new contracts, delivering value, improving customer service, driving compliance and developing teams.