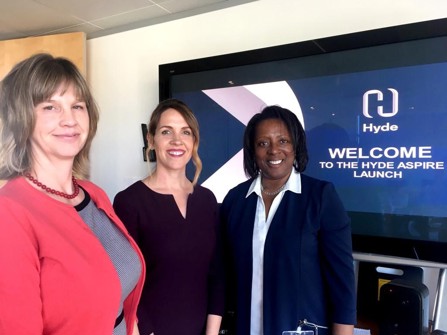 Under the Equality Act 2010 (Specific Duties and Public Authorities) Regulations 2017, all employers in Great Britain with more than 250 employees need to report their gender pay gap
Currently Hyde employs over 1,100 people across London, the South East and Peterborough. Our staff are at the heart of what we do and building a more diverse and inclusive workforce that reflects the people we serve is one of our top workforce priorities.
This report looks at our current gender pay gap and helps us identify the work we still need to do.
The data provided is accurate as of April 2018.
Our results
The following calculations make up the information required by the regulations.
Mean
The mean shows the difference in average hourly pay between men and women.
Our mean gender pay gap is: 13.9% (lower for women) 
Median
The median shows the difference between the middle paid woman and middle paid man.
Our median gender pay gap is: 2.6% (lower for women)
Pay quartiles
This is where all the salaries – both men's and women's – are sorted by size and divided into equal quarters. The pie charts below show how men and women are spread throughout the organisation by hourly pay, from lowest to highest:

The lower quartile is made up of 60% females and 40% males
The lower middle quartile is made up of 53% females and 47% males

The 

upper middle quartile

 

is made up of 60% females and 40% males

Top quartile

 is made up of 47% females and 53% males
Bonus pay gap
The proportion of employees who receive a bonus is
Understanding our gender pay gap
Even though it is lower than the UK average gender pay gap (based on the 2017 published data), we recognise that we continue to have a gender pay gap at Hyde, with men being paid more than women.
Hyde's mean gender pay gap has increased by 1 percentage point since our 2017 report. However the median gender pay gap has reduced by 1.5 percentage points since 2017. The median shows the difference between the middle paid woman and the middle paid man. In 2018 our median moved in the right direction - decreasing from 4.1% to 2.6% (lower for women).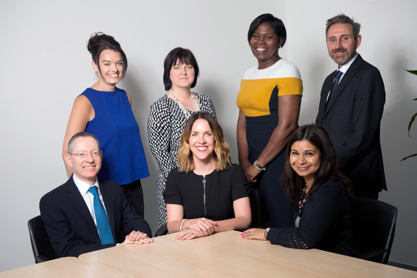 Further analysis has shown that there are proportionally still fewer females in higher paid senior roles. When we looked at the proportion of males and females in each quartile pay band, the figures showed that the quartile representing the highest paid employees contained the largest proportion of males.
In line with our pay strategy our salary ranges reflect the relative market medians and are therefore guided by the external market. Analysis has shown that this has impacted our gender pay gap due to there being a higher proportion of senior men working in functions where the external market drives higher salaries, often where skills are marketable across a large number of sectors such as in Development and IT.
Analysis shows us that Hyde's gender pay gap does not stem from paying men and women differently for the same or equivalent work, but rather it is due to females being under-represented at the more senior levels, specifically in functions where the market rates were higher at the time of reporting. This is something we are continuing to work on. We have a female CEO and the proportion of females in Director roles and our Executive Team increased from 36% and 40% respectively at the 2017 reporting date (5 April 2017) to 54% and 43% at the 2018 reporting date (5 April 2018). Since 5 April 2018 we have seen a further increase to 59% and 50% respectively.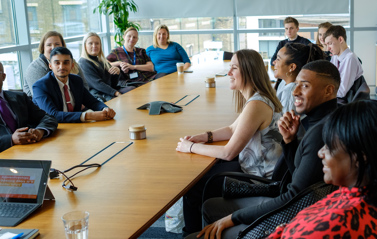 Our gender bonus gap
Hyde also has a gender bonus gap. The regulations make clear that the calculations for the gender bonus gap do not take into account those who receive a reduced bonus due to working part-time. Therefore, on this basis, the mean gender bonus gap shows men are paid 3.3% more than women. However the median gender bonus gap is 0% so shows there is no difference in the median bonus men and women receive.     
Since flexible working is important to us and 89% of our part-time workers are female, this has an impact on the mean bonus gender pay gap.
Our BAME pay gap
Although it is not currently mandatory to measure the BAME pay gap, we have calculated the pay gap in order to monitor and address any issues. We have used the same calculation principles as the gender pay reporting and excluded employees who have not shared their ethnicity. 
Our mean BAME pay gap is: 14.6% (lower for BAME employees) 
Our median BAME pay gap is: 1.8% (lower for BAME employees)
A key factor in the BAME pay gap is under-representation at the more senior levels.
How we're closing our gender pay gap
We are committed to the promotion of equality, and we value the diversity of both our customers and our staff.  We understand that a more diverse workforce will contribute to creating an inclusive environment.
As such, we already have a number of practices in place to promote gender equality and continue to be proud that Hyde is a great place to work as demonstrated through our Gold IIP status and the 2018 Lotus Award for Best Workplace Culture, which was recently awarded for our work in introducing a successful culture of achievement for our employees.
Since first reporting in 2017, we have undertaken a number of activities that focus on closing the Gender Pay Gap:
In 2018 we re-launched the Women's network, Hyde Aspire, with sessions well attended by our employees.
Our newly launched talent programme was monitored to ensure women were appropriately represented
We analysed starting salaries and in-year pay increases by gender.

We are also dedicated to increasing the representation of females and BAME employees and plan to implement the following:

Raise awareness for recruiting managers by:

Ensuring that gender and ethnicity reporting is included in the HR Dashboard currently being developed;
Introducing a requirement for all shortlists to contain a mix of male and female candidates and that they are as ethnically diverse as possible (i.e. an enhancement of the Rooney Rule); and
Introducing information about unconscious bias into training.

Ensure fairness by monitoring:                           

Talent programmes and recruitment to ensure women and BAME employees are represented accordingly; and
Starting salaries and in-year salary increases for any emerging trends or bias.

Support career development by:

Promoting talent programme opportunities to women and BAME employees identified in the wider talent pool; and
Promoting our career builder tool specifically though the Hyde's Women's network and continuing to use this network to encourage women to develop their own careers.

Ultimately, we are committed to ensuring we are a diverse and inclusive employer with a strong workforce that reflects the communities we work in. Becoming a more diverse workforce and maximising that diversity will help empower our employees and enable us provide a better service.                         

 

 

Elaine Bailey

Group Chief Executive