Welcome | Our 2050 strategy | Value to society | Supporting customers | Delivering homes | Financial performance | Value for money | Our staff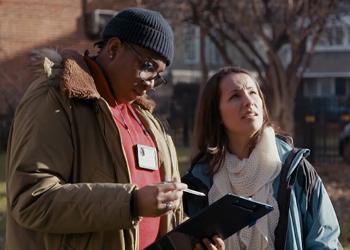 Sustainable housing, and the wellbeing of our customers and their communities, are directly linked. Customers benefit from improved comfort, less risk of mould and damp, lower home repair costs, better respiratory health and children do better at school. And, because energy efficient homes produce fewer carbon emissions, this can help address climate change.
We manage 48,721 homes and our Property team's focus is to consistently maintain them, along with communal areas and open spaces. We're immensely proud of, and grateful for, the team's commitment over the past year, which continued to provide an almost business as usual maintenance and repairs service during the lockdowns.
Highlights 2020/21
91% of expected repairs demand delivered during the coronavirus pandemic
83% customer satisfaction with responsive repairs (2019/20: 84%)
£29.1m invested in our stock (2019/20: £34.0m)
1,407 home improvements (kitchens, bathrooms, doors and windows) (2019/20: 1,891)
£12.6m spent on fire safety (2019/20: £20.2m)