Welcome| Managing our homes| Delivering Homes| Making the most of our money| Our people| Our response to coronavirus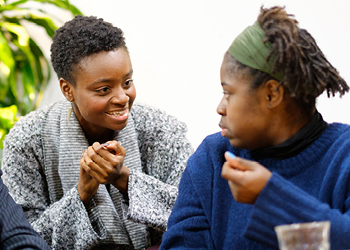 We want customers to feel valued and important; for services to be seamless, integrated and easy; for the customer experience to be simple, clear and consistent, leading to positive outcomes and increased customer satisfaction; and to work collaboratively across the business, leading to improved productivity and efficiency. Our customer strategy is based around three key themes:
Listen to me: Understanding and empathising with customers' views means listening authentically and giving customers the opportunity to be heard. We work with customers to shape the development and delivery of services.
Empower me: We ensure customers are fully-informed about decisions influencing their homes and communities. We want to have relationships built on mutual trust and to treat customers as equals. We give customers choice in how to manage their tenancies, the tools to do this, and involve them in the continuous improvement of these digital platforms.
Improve my services: We are improving the ways in which we work and communicate with customers. Having a blend of online and offline service solutions that are intuitive, seamless and entirely customer-driven ensures a high quality, prompt and consistent level of service tailored to individual customer needs.
2019/20 highlights
Overall customer satisfaction was 83%
Customer satisfaction with responsive repairs was at 84%
17% reduction in the number of complaints
15% reduction in service charge enquiries.
Customer Strategy 2020-24 (PDF, 8MB)