Welcome |Supporting our customers| Managing our homes| Delivering Homes| Making the most of our money| Our people|
The safety, health and wellbeing of customers and staff has been our top priority throughout the coronavirus pandemic.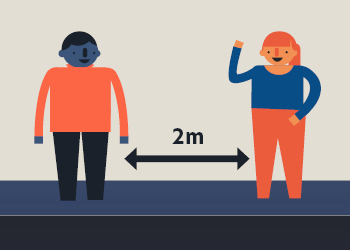 Our COVID-19 Business Continuity Planning (BCP) Group reviewed our business continuity plans and carried out scenario planning from early March 2020, building on our existing BCP framework. This enabled us to minimise the impact of the lockdown on operations.
The BCP Group coordinated our response to government recommendations, ensuring we continued to help our most vulnerable customers, provide essential services, and to work with suppliers and contractors to manage the disruption to development activities.