Welcome |Supporting our customers| Managing our homes| Delivering Homes| Our people| Our response to coronavirus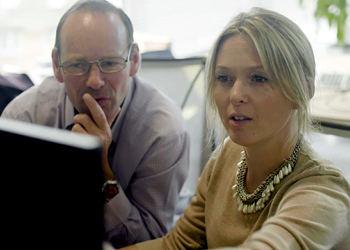 We had another solid financial performance this year. Our surplus, before tax and impact of derivatives, was £115.7m (2018/19: £114.4m). While this was a modest net increase on the previous year, we took a reasonable and prudent approach to our year end position and reviewed the impact of coronavirus on our financial statements.
Adjusting for the impact of COVID-19 impairment, net fire safety works and other non-core operating costs, our adjusted surplus of £161.3m was 19.6% higher than last year and demonstrates our strong underlying surplus.
These results provide a sensible platform from which to grow through the short term COVID-19 crisis and in the medium and longer term, helping us meet the ambitions of our 2050 Strategic Plan, A great home for everyone launched in April 2020.
Our position was confirmed by the Regulator of Social Housing's Regulatory Judgement in April 2020, which saw us retain our G1/V2 rating. The G1 rating demonstrates our robust governance and our V2 rating shows our solid financial position, combined with our commitment to investing in our homes and to deliver more affordable homes in the future.
S&P awarded us an A rating, with a Stable outlook, in July 2020. Additionally, Fitch awarded us an A+ Stable rating in October 2019. However, due to the downgrade of the UK's Issuer Default Rating caused by the impact of COVID-19, along with other housing associations, this outlook was changed to A+ Negative in May 2020.
2019/20 highlights
Adjusted surplus rose 20% to £161.3m (2018/19: £134.8m)
Surplus before tax and derivatives of £115.2m (2018/19: 114.4m)
Further reduction in gearing to 44.7% (2018/19: 50.4%)
Liquidity at an all-time high of £828.3m (2018/19: £606.6m)
Reserves of £609.1m (2018/19 £504.4m), doubling over the last five years.
View and download our financial statement (PDF, 29MB) for 2019/20.