Welcome |Supporting our customers| Managing our homes| Making the most of our money| Our people| Our response to coronavirus

We build, sell and let new homes, ensuring they are designed and built to a high standard, to provide more affordable housing for those in the most need. Income from market sale homes provides money we can use to build more.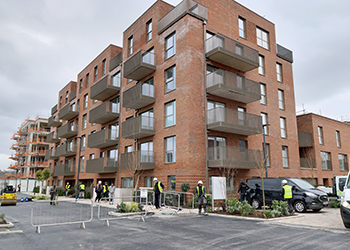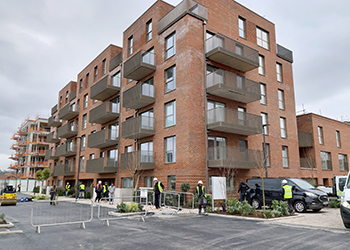 Just 77 homes (37 for outright sale and 40 for shared ownership) remained unsold at the end of the financial year. At 30 June 2020, 25 of these homes (11 outright sale and 14 shared ownership) remained to be sold, exchanged or reserved.
As well as working closely with our public sector partners and growing our initiatives with local government, we are also focusing on our strategy to engage with private capital. We have already established a number of partnerships to deliver thousands of homes:
Through our partnership with Homes England, we will receive £95.4m to build 1,623 affordable homes by 2024
Our partnership with the Greater London Authority will provide funding to support 3,600 affordable home starts between March 2021 and March 2022
Evera Homes is our partnership with Longhurst, Flagship and Cross Keys Group; together, we are tackling the acute housing shortage in Cambridgeshire and Peterborough and aim to deliver 2,000 homes by 2023
Homes for Brighton & Hove, our partnership with Brighton & Hove City Council, will deliver hundreds of affordable homes for lower income working households.
2019/20 highlights
687 new homes completed, including 303 with our partners
1,042 homes started
8,297 homes in the pipeline
401 homes for market sale, and 145 for shared ownership, sold