Welcome | Supporting our customers | Making the most of our money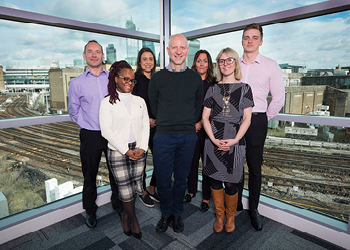 We build, sell and let new homes, ensuring they are designed and built to a high standard. This enables us to maximise sales and reduce the lifetime costs of those homes we manage and maintain.
Over the past year, we:
Delivered 1,006 homes
Sold 482 homes
Started building 1,877 homes. 
We achieved increased levels of development sales last year. These include both land and our share of joint venture turnover and totalled £250.4m. Of our 77 completed, but unsold, first tranche and outright sale stock at the year end, 39 of these remained to be sold as at the end of June. 
Our aim is to build 8,400 new homes over the next five years and working with others is essential for us meeting this vision. 
In 2018/19, we formed a specialist Partnerships and Regeneration team to lead partnership working and to drive innovation and efficiency. This will allow us to build the maximum number of homes with the resources available more quickly; to unlock strategic sites; and combine our expertise with that of others, reducing risk and costs and delivering value for money.