Welcome | Our financial results | Being efficient | Building more homes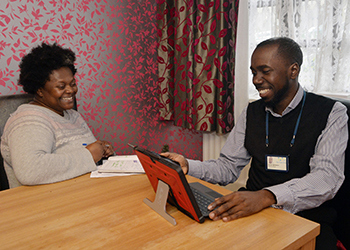 Our key aim is to provide simple, easy to use landlord services for all our customers. This year, we have worked hard to improve customer satisfaction and sustain rental income against the background of Welfare Reform, while continuing to modernise services and improve efficiency.
Over the past year, we:
Launched an online self-help anti-social behaviour toolkit, cutting the number of reported cases by 25%
Reduced the time homes are left empty, saving £1.4m
Implemented cleaning and grounds maintenance contracts, benefiting more than 90,000 residents
Increased online customer transactions to 13%
Delivered an intensive housing management service for 21 sheltered housing schemes
Relaunched our social and economic investment team, the Hyde Foundation, saving £500k
Achieved customer satisfaction with repairs of 85.4%
Delivered a Price per Property pilot scheme for repairs in 7,000 homes, improving efficiency and customer satisfaction
Invested £38m in improving 800 kitchens, 600 bathrooms and 1,000 heating and hot water systems.