As well as our excellent benefits, salaries and being an IIP Gold Standard place to work – we try hard to recognise that our staff frequently go above and beyond to deliver an excellent service to our residents and stakeholders with a number of reward and recognition programmes.
Hyde Heroes
The Hyde Hero award is a staff recognition scheme. It entitles the winner to £250 plus the chance to enter our annual Super Hero award - with a prize of £2,500. We look for truly outstanding people. It's about honouring those who do more than their everyday role demands - and then a bit more on top.
Income officer Margaret Ellison is our latest Hyde Hero, for her outstanding efforts in bringing in customer payments of £170k – money that can be put towards building new homes and improving landlord services.
LOVE Awards
LOVE Awards are all about living our values every day.
These awards are usually administered by teams and departments during our regular away days and team building events and winners are nominated by their colleagues for demonstrating our values.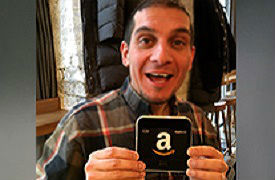 Digital Communications Officer Usman Hasan received an Amazon gift voucher in recognition for his excellent work in helping our website achieve the Plain English Campaign Internet Crystal Mark. The mark acknowledges our website is clear and accessible, helping us deliver easy-to-use landlord services in line with our corporate strategy.
Find out more about our values