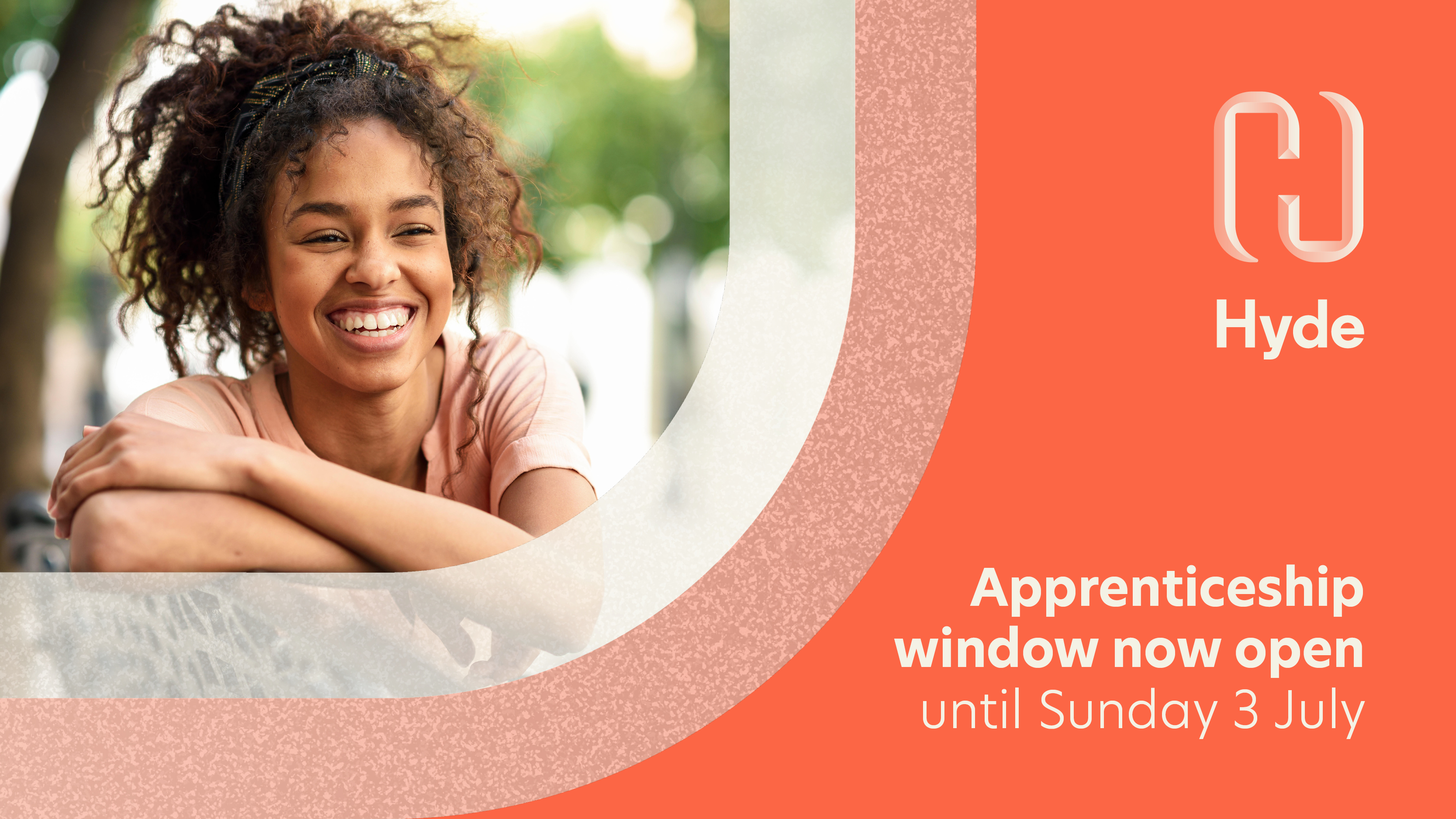 Do you want to develop new skills, gain a qualification and build a career? Why not apply for one of our apprenticeship opportunities?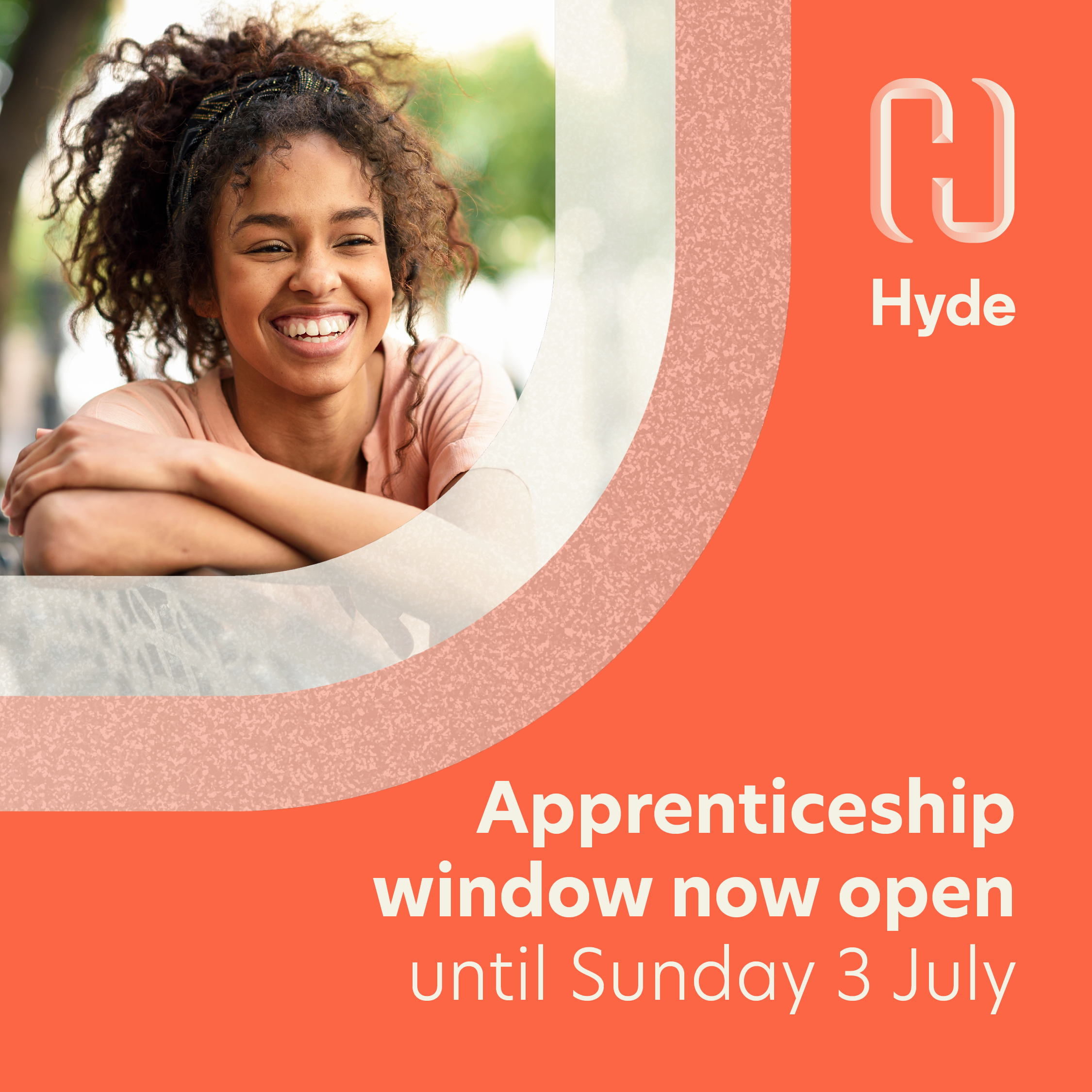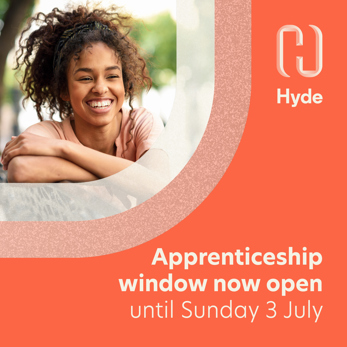 ​
Applications for this year's apprenticeships are now open until midnight Sunday 3 July. 

About our apprenticeship scheme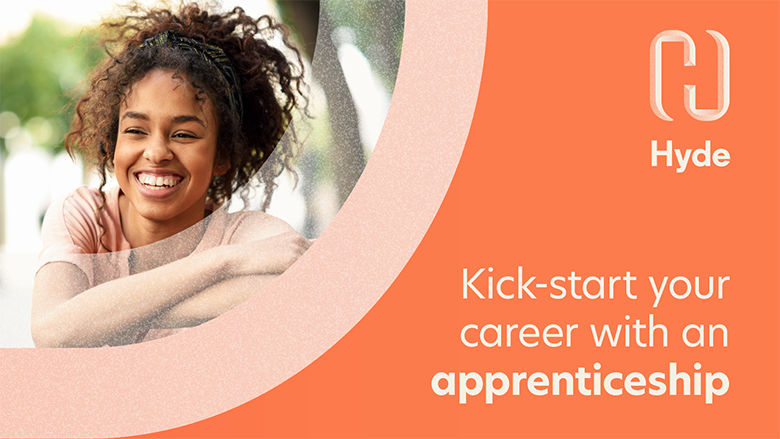 If you join us as an apprentice, you'll help make a lasting difference to people's lives at the heart of our teams. Working in one of our offices, you'll learn key skills and begin an exciting career in housing with a supportive, fast-moving team that's regenerating neighborhoods and creating new communities. At the same time, we'll fund your studies for a qualification Level 3 to 4 on an apprenticeship programme that will last up to two years.
We have apprenticeships available in the following areas:  
Customer Services

Business Admin

Digital Communications

Data Analyst

IT Support 

Carpentry

Plumbing
Check our apprenticeship vacancies from June 24 
What is it like being a Hyde apprentice?
As an apprentice you'll learn on the job and gain a wealth of experience. Check out stories from our current apprentices who share why they became apprentices and what benefits you can expect -  Hear from our current apprentices.

Hear from three of our apprentices who described their time at Hyde in just three words.
Meet Henry, our Gas Engineer apprentice who talks about his apprenticeship with our engineers. 
How will we support you?
Paid time to do your studies

Monthly 1:1 meetings with your line manager 

Learning support with a mentor, coach or colleague

A buddy who has been a previous apprentice at Hyde, who will show you the ropes
What perks can you look forward to?
A competitive salary

26 days' holiday

Two paid volunteering days a year

A pension

A great benefit package including retail discounts, Gym discounts and Cycle2Work bike scheme.
What happens after your apprenticeship?
During your apprenticeship, you'll grow in confidence and gain all kinds of new skills. We can't guarantee you a job when it finishes, but you will be able to apply for a full-time role.
How do I apply?
Applications for this year's apprenticeships are now open until midnight Sunday 3 July. 
Search our roles and apply via our job vacancies page. 
Need help writing your winning application? Follow this handy guide from GOV.UK
What happens next?
This is what you can expect if you're successful at every stage of the recruitment journey:
Online assessment – to be completed by 10 July 2022
Interviews will be held between 25 July and 5 August 2022
The apprenticeship programme starts on 7 September 2022
Want to know more? Hear from our current apprentices to find out what life at Hyde is like.