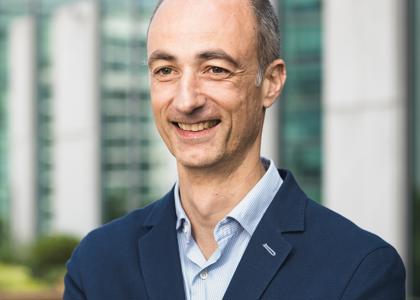 Stephan Lavollee is Hyde's Chief Information and Data Officer. 
The Information and Technology directorate includes Analytics (Business Intelligence), Information Governance, Data Protection and Data Architecture.
In this day and age, our IT function is growing and changing faster than ever before and there are many different specialisms including Application and Infrastructure Support, Quality Assurance, IT Architecture,  IT Security and Applications Change.
Our IT teams all work together to make sure that we offer top-class information and communication technologies to the Group.
In addition, our IT team provides support to everyone in the business. It's these people we call upon when there's an IT problem.
Business Intelligence 
This team is responsible for providing the Group with intelligence on our organisational performance, our customers, and the external environment, such as changes in policy, trends in housing. Roles include Customer Researchers, Reporting Analysts, Data Coordinators and Performance Analysts.