Hyde looks after you. I've never had any cause for complaint – I've always been supported in my role. I'm proud of myself… being part of this large, modern and progressive organisation.

Nadia Cook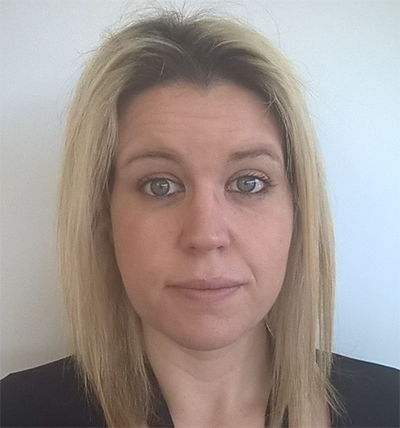 Nadia Cook had made up her mind to change the way she worked when she joined Hyde as a Housing Officer in 2012. She had come from the local authority, having worked her way up to the position of Housing Officer there. 
"At the local authority everything was in close proximity and within walking distance – you didn't need to drive.  So, as soon as I passed my driving test, I decided to apply for a new job.  I wanted the opportunity to get out and about a bit more and I knew the role at Hyde would give me scope to do that." 
Nadia was thrilled when she landed the job as a Housing Officer at our Southampton office and soon discovered the joys of working within a tight-knit team. "I loved my team at Southampton, and now I love the team at Chichester, where I work now. It's always the people who make it worthwhile; I get a lot of job satisfaction." 
She feels Hyde is a good employer offering plenty of benefits:  "Hyde looks after you. I've never had any cause for complaint – I've always been supported in my role.  I'm proud of myself, coming from a local authority, and now being part of this large, modern and progressive organisation." 
Nadia feels valued as an employee: "I've always got praise from my line managers and other colleagues in the business. At Southampton we had an 'appreciation box' where notes could be deposited to thank someone for something they did for you – it was a good way of boosting morale." 
Since January 2017 Nadia has been an Anti-social behaviour (ASB) Officer. This move - to a more specialised role - came about as part of the ASB service restructure which took place in 2016. She is happy to be have secured a place in the new team which consists of four ASB Officers. 
"This role is a great progression, a step up for me…and having a secure job is important for me. 
"It's perfect because anti-social behaviour has always been an area I was interested in, am confident with and feel was always one of my stronger points as a housing officer. I also felt that the role would be more akin to what I had studied in the past – criminology." 
Nadia loves being kept busy and is pleased about the work-life balance arrangement she has at Hyde. "I'm thrilled to be able to compress my working hours into four days. Of course, this means longer days, but the flexibility allows me to spend a precious extra day with my daughter and also save on childcare costs. 
"I'm involved in lots of activities, such as netball and running, and this enables me to fit them into my busy schedule quite easily both for enjoyment and to relieve stress." 
She doesn't believe people are ever held back at Hyde, but that they need to be proactive in seeking out new opportunities. 
"Get all the training you can and pursue secondments in areas of the business that interest you. I know of people who have gone from a housing officer role to project officer, to IT, so there are plenty of options out there. It all depends on where you want to be. My advice would be: start small and grab every opportunity."  
Nadia is still finding her feet in her new role, but says that overall, Hyde has taught her that she 'performs really well under pressure': "I don't let things get to me, and it's actually improved since having my daughter." 
Nadia went on maternity leave for a year in 2014 – another perk she is grateful to Hyde for. 
"The maternity package is a massive benefit – it gives you a decent amount of time off without having to get into financial difficulties. I was able to return to work more robust, confident, happy and chilled, and could get on with my job and perform well." 
Commenting on future career moves, she says: "I'm focusing on my new role right now. I may consider some more specialised training once I become more aware of what my training needs are. I know that Hyde's training and development offering is excellent. 
"In the future, there may be opportunities for me to progress to managing a team, and in three or four years' time I may well be ready to embark on the next stage of my career."