It's a great place to work. Hyde gives you every chance to improve yourself. I don't know of a company with better opportunities.

Michelle O'Toole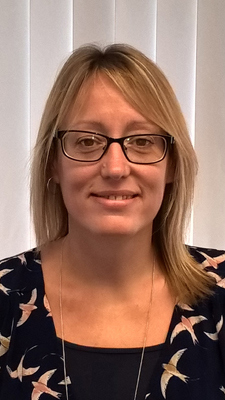 Michelle O'Toole, Communication and Complaints Manager at Partners For Improvement, is something of a pioneer.  She was one of the very first Hyde employees in what was the first housing PFI (private finance initiative) in the UK.
In 2003, as PA to the MD, Michelle became an integral part of the team that successfully bid for the PFI and got it up and running.  Since then, Partners has managed properties on behalf of the London Borough of Islington.
In addition to being PA, Michelle was also responsible for managing the office.  "At the start everything was new, for everyone…Office management was something I hadn't done before, but having previously worked with the MD, she knew what I was capable of. She had confidence in me."
Michelle made the role her own and her remit expanded over the years. "People have come and gone, but I stayed. Having got to know the business so well, I realised that I wanted to learn more about the operations side," she says.
She was seconded for a six-month stint to maintenance partner, Rydon, to run its customer service team and, as expected, enjoyed it thoroughly.
It soon became clear that with three sub-contractors - Hyde, Rydon and United Living – Partners needed a single team to streamline customer service. And the vast experience Michelle had built up over the years meant she was well placed to play a crucial role in its creation.
When the role of Communication and Complaints Manager was advertised, she applied and was thrilled to secure the role.
For the past three years Michelle has been at the helm of the Communications and Complaints Team consisting of six people and she could not be happier. 
"Every day is different: we deal with a variety of issues - anything to do with internal or external communications, complaints and press enquiries. I work with really great people and that makes such a difference."
Sponsored by Hyde, Michelle passed the ICSA CCSP (Institute of Chartered Secretaries and Administrators – Certificate in Company Secretarial Practice) in 2012/13 and her confidence was further boosted with a place on the Hyde Leadership Development programme in 2015/16.
"Hyde gives you every chance to improve yourself; I don't know of a company with better opportunities."
Michelle says she got into housing 'by accident'. "Today I'm in housing because I want to work for Hyde. It's a great place to work. There's a lot of passion. People love their jobs and that's contagious. They care about the people they work with and the people they work for. "
She is most proud of the service improvements that Partners has made year on year and the contribution she has made to that achievement.  "I'm happy where I am right now; I need a bit more management experience under my belt, which I am working on, and then who knows where it might lead?  
What advice would she give to anyone looking to make a career for themselves at Hyde? "Work hard and take advantage of every opportunity.  Show you're willing to step out of your comfort zone.  You'll go far as long as you demonstrate you're reliable, trustworthy and have a passion for the business."
And Michelle practises what she preaches.  She's grateful that Hyde has also enabled her to relocate with her family from London to a wonderful little village in the Bedfordshire countryside.  "To be able to do that, I needed to work from home one day a week and Hyde has given me that flexibility. It's been life changing for the family."