The apprenticeship programme has given me a platform to succeed, and prove that with hard work and support, I can be successful.

Ashley Stewart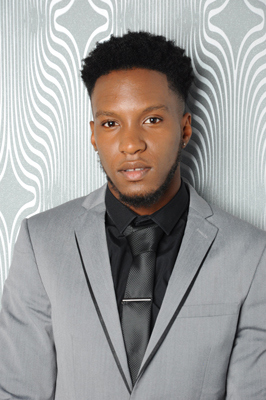 I started my apprenticeship with the Hyde Property Services team in September 2015.
Throughout my time on the apprenticeship programme I experienced many highlights, successes, and achievements. I have been fortunate to meet a good group of fellow apprentices that have shared this experience with me. I have also learnt a lot about myself and how quickly I can learn and adapt to different roles. I successfully secured a permanent role within the Property Services Responsive team, 6-7 months after starting, which I was particularly happy about as it was my objective from the start.
On completion of the apprenticeship programme, I was announced Apprentice of the Year for Hyde which took me by surprise, but gave me a great sense of achievement. I was then fortunate enough to win the award for the CIH Apprentice of the Year in the South East of England region, which was overwhelming as it was completely unexpected, but allowed me to realise my achievements, my potential, and what the Hyde apprenticeship programme has done for me. This award also allowed me to be entered into the National Awards in Manchester as a finalist. Another unforgettable experience, as it was also the week of the CIH Housing Conference, where I was able to meet some of the top housing professionals, not just from Hyde, but from other organisations too.
I have continued to grow in the company as I moved onto the Stock Investment team in May 2017, supporting Special Projects. However, following the unfortunate tragedy of the Grenfell Tower fire, I have been seconded into the Fire Safety team. Each role has allowed me to soak up as much knowledge as I can in different parts of the business.
I now hope to pass on my knowledge and share my experience with our new apprentices to assist them with their own journeys.