Welcome to our annual review 2020/21
In this section you can read about our highlights from the past financial year and find links to the report on our financial performance (PDF 5.5MB).

We're emerging from COVID-19 in a good place. In November 2020, we retained our G1/V2 rating from the Regulator of Social Housing, demonstrating our robust governance and solid finances. Additionally, our credit ratings have been upgraded by both S&P Global and Fitch Ratings, to A+ (Stable).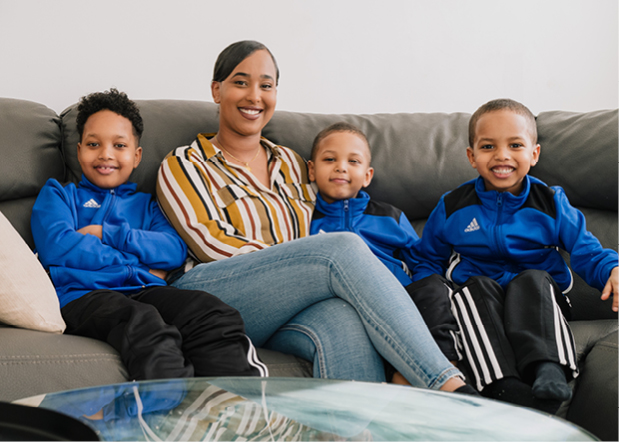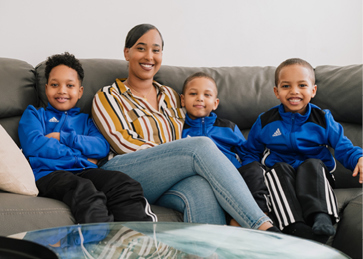 The impact of COVID-19 has seen us accelerate our plans to transform how we build homes and deliver better services to customers. We made significant progress on our 2020-25 objectives this year, including working with institutional investors to build more homes and partnering with other housing associations to drive sustainability in the homes we build and manage in the future.
These types of partnership will be vital, if we're to overcome the multiple funding challenges we face. If we don't find new sources of funding, we simply won't have the money to keep developing at the same rate, while ensuring homes are safe, decent and sustainable.
While our sector faces significant challenges over the coming years, I believe Hyde has the structure, expertise and skills to overcome these. Hyde is underpinned by a strong balance sheet, resilient financial plan and low cost of capital. We have a clear Strategic Plan, against which we're making good progress and have clear targets for delivery this year and beyond. I'm confident Hyde will continue to fulfil its social purpose and deliver more of the right homes in the right places, supported by excellent customer service.
Finally, I'm delighted to be handing over the Chair to Mike Kirk in the Autumn. Mike, who was previously Chair at Vivid Housing Association, will bring substantial commercial expertise and proven leadership skills to Hyde and I wish him all the best.
Alan Collett, former Chair of the Hyde Group