Welcome to our annual review 2018/19
In this section you can read about our highlights from the past financial year and find links to reports on our financial performance (PDF, 12MB) and our social purpose activities through the Hyde Foundation (PDF, 7.5MB). 
Building homes that are safe, and ensuring our existing housing stock meets the highest safety standards, is paramount. This year, we completed comprehensive assessments of the 86 of our buildings that are more than 18m high, a programme began in response to the Grenfell Tower tragedy. 
We have removed unsafe cladding from nine of our buildings and have been working hard to involve residents throughout this process, to reassure them and to help them feel safe in their homes. Remedial works are expected to continue in 2019/20. 
In the past year, we also saw a shift in government support, with increased grant funding that will help us to build 8,400 new homes, where they are needed most, over the next five years. This year we completed another 1,000 homes. 
Our homes also need to match residents' needs throughout their lives. Our new asset management strategy, to be launched later this year, will help shape what and where we build, ensuring homes match local long term housing demand. 
Hyde has always been a customer-focused organisation – everything we do is with our customers in mind. We want our customer experience to be simple, clear and consistent wherever possible. We continued to deliver on our ambition to reduce unnecessary customer contact and develop more digital services last year, to improve customer satisfaction. 
Despite the current political uncertainty, we are optimistic about the future: the need for genuinely affordable housing is ever-greater but there are signs that addressing this will be an even greater priority for government and society in the coming years. We believe Hyde will continue to play a crucial role in deliverable aspiration; a solid example of what is possible, when it comes to maximising social value.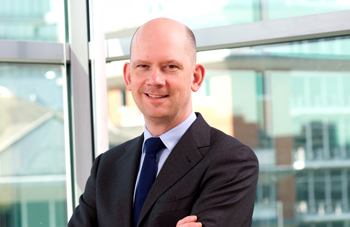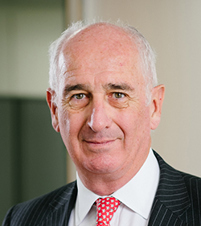 Peter Denton, Chief Executive Officer and Alan Collett, Chair of the Hyde Group