It has been recognised and acknowledged by the local authority that there is a shortage of homes in Brighton and Hove. All of our proposed developments in Brighton and Hove help to redress that.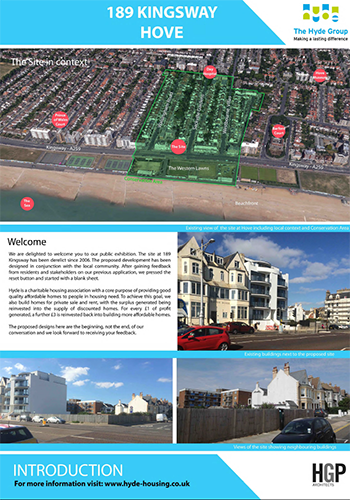 We are delighted to be sharing the designs for the proposed 189 Kingsway development of 64 units, over 9 floors at 189 Kingsway, Hove.  This proposal is half the size of the previously proposed scheme, which is as a direct result of the feedback we received at the last public consultation. Moreover, we were delighted to hold a series of design workshops with local residents over the summer, so the proposed development has in part been designed by the local community.
Please read our Frequently asked questions about the 189 Kingsway development and tell us what you think.
Further information