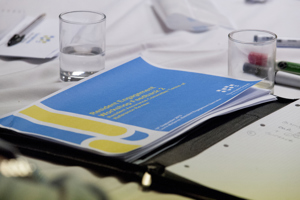 The way residents shape and influence service improvements at a regional level is changing. The Resident Engagement Team is working with members from the old RAC's (now Steering Groups) to review how we can make the groups more effective, with clear outcomes and a clear link to local issues.
The groups will still be scrutinising performance and meeting quarterly but they are keen to broaden their remit so they can include more views from more residents.  They also want to take a more fluid, less rigid approach to scrutiny – residents want to look at the services that matter to them.
The term 'Steering Group' is just a temporary name - the groups are aiming to finalise their role and remit by early September and the new groups will be launched then - with a new name! 
Any tenant, leaseholder, shared owner or home owner of the Hyde Group that adheres to their tenancy/lease agreement has the opportunity to join – there are places available on all groups!
Members from these groups will continue to take part in 'Task & Finish' service review exercises.
How do I join?
Send an email to residentengagement@hyde-housing.co.uk for more information about places and how to apply.